WORK RELATED INJURIES
Fighting for the Rights of Injured Workers in New Jersey
To get a fair result in your claim following a work related accident, you need to hire an experienced lawyer who understands the workers' compensation process, can handle a personal injury claim and understands the medical aspects of your injury. At Dorrity Law Office, we know how to build a case that will show the complete medical picture of your injuries.
From our Jersey City office, we represent people seriously injured or killed in work related accidents throughout the State of New Jersey. We handle many serious and fatal work injury accidents and are not afraid to take on even the most complex cases.
Workers' Compensation: Help for Injured Workers
The workers' compensation system is designed to help people injured at work — these benefits are available to workers regardless of fault. As long as you were injured at work, you may be eligible for these benefits:
Medical benefits
Temporary total benefits
Permanent partial benefits
Permanent total benefits
We rarely accept the first settlement offer provided by an insurance company —workers' compensation claims are usually undervalued. To help build a strong case, we will not hesitate to hire experts that will be able to paint a vivid picture to document and support the full extent of your injuries.
Third Party Personal Injury Claims In Addition to Workers' Compensation
Besides your workers' compensation claim, you may also have a valid third party personal injury claim against other parties responsible for causing your work injury. Many work environments are dangerous, especially construction sites and industrial plants. We have the experience necessary to advocate for your interests in a personal injury claim — we have been representing the injured and disabled for over 40 years.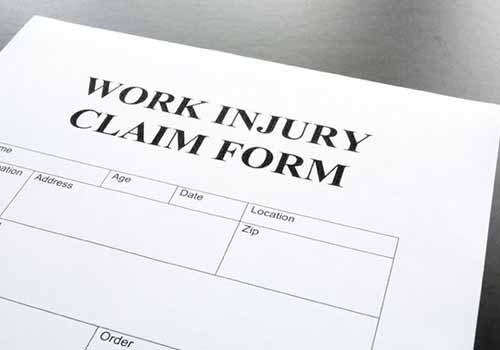 Preview our Worker's Compensation Form by clicking the button below to inform yourself on the types of information we will need to collect for your free case evaluation.

Please consult an attorney for advice about your individual situation. This site and its information is not legal advice, nor is it intended to be. Feel free to get in touch by electronic mail, letters or phone calls. Contacting us does not create an attorney-client relationship. Until an attorney-client relationship is established, please withhold from sending any confidential information to us.