PEDESTRIAN INJURIES
When a serious injury is caused by the negligence of a property owner, or one who was entrusted with a property's maintenance, you may file a claim against the liable parties. At Dorrity Law Office, we understand the law, because we have been representing the injured and the disabled throughout New Jersey from our office in Jersey City for over 40 years.
Our practice focuses exclusively on representing people seriously injured, or in accidents like slip and falls. We handle only a limited number of cases every year; allowing us to provide each client with the attention and dedication he or she deserves — we will never make you wonder who is handling your case.
Advocates for Those Seriously or Fatally Injured in Slip and Falls
Accidents can occur anywhere; they can happen at a business, at work or while visiting the home of another. The legal theory we choose to pursue will depend on a number of things, such as where your slip and fall occurred and who was responsible for the maintenance of the property. It helps to have an experienced lawyer on your side, fighting for you.
Property owners are responsible for keeping their property reasonably safe. If the conditions are dangerous and you are injured, we will investigate your slip and fall accident thoroughly, and then our legal team will develop the most effective strategy to help you pursue the monetary damages you deserve, including:
Medical expenses
Lost wages
Permanent disability
Pain and suffering
Out of pocket expenses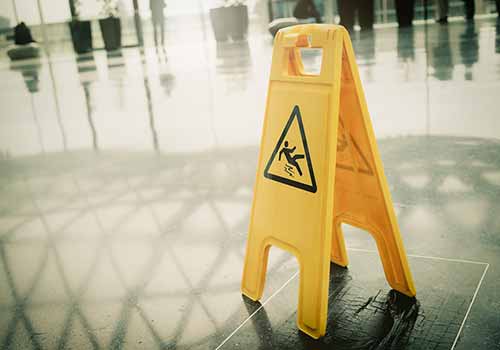 Please consult an attorney for advice about your individual situation. This site and its information is not legal advice, nor is it intended to be. Feel free to get in touch by electronic mail, letters or phone calls. Contacting us does not create an attorney-client relationship. Until an attorney-client relationship is established, please withhold from sending any confidential information to us.